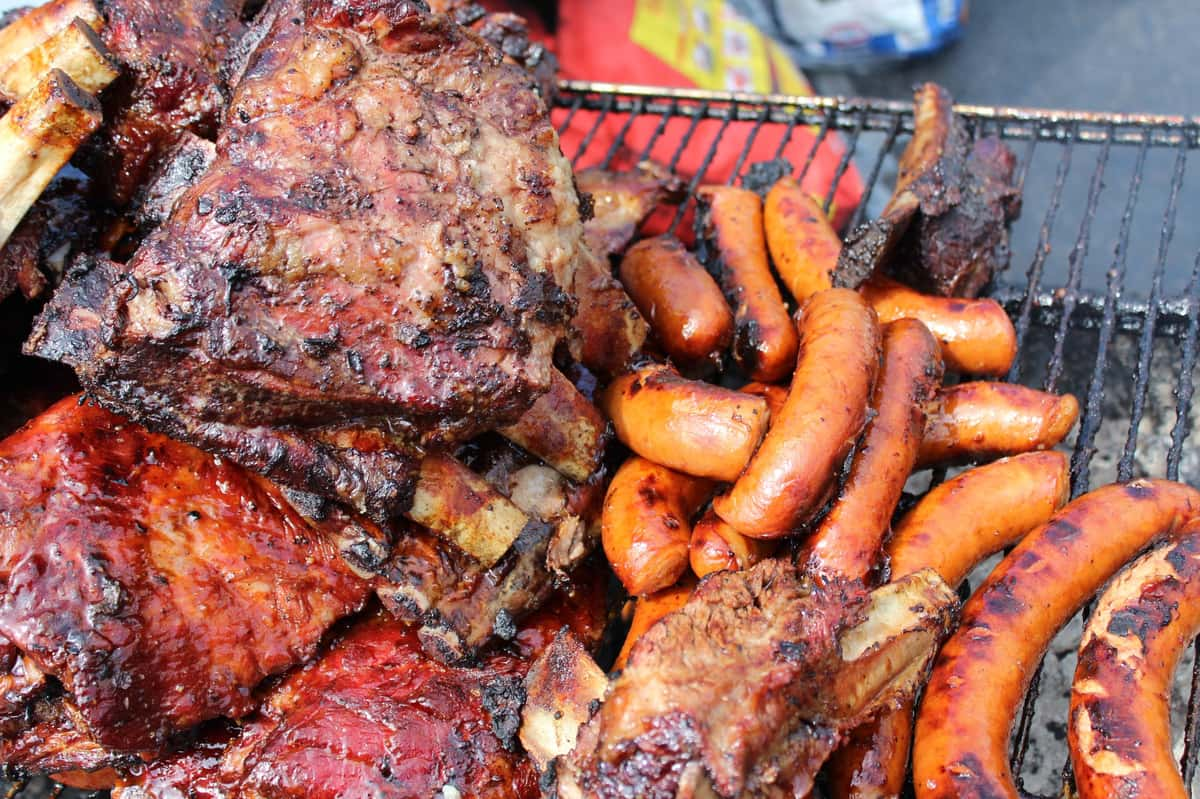 BBQ 101
WHAT'S THE SECRET?
The answer to finger-lickin', fall-off-the-bone barbeque is keeping it homemade. As a matter of fact, we're slowly smoking a mess of ribs and brisket over a pile of Texas hickory right now. We're whipping up some of our famous sides and another batch of barbeque sauce, too. Truth is, we cook everything fresh around here - heck, there's not a freezer in sight! So tell us where you're looking to eat, and we'll point you toward the best barbeque you ever tasted at BBQ Masters.
WHAT IS THE SMOKE RING?
Is that meat done? Not to worry. The pink color of our meats is a natural result of the slow smoking process. Note how the center of the pork/chicken is thoroughly cooked. The outer meat turns pink where the smoke flavor has penetrated. The deeper the ring, the heavier the smoke flavor.
HOW DO WE DO IT?
We cook all day and all night to make sure we have the finest barbecue you'll ever have. Just like the BBQ joints you'll find in roadside shacks our meat is dry rubbed and slow smoked by a certified pit boss. Our five different sauces are served on the side because we have nothing to hide.